A is for Abecedary
There's a fantastic gallery of images from recent ABC books and flashcards up on
The Guardian
.
I confess that I aspire to being an abecedarian at some point in my career.
Still, some of the Guardian's selections are pretty charming!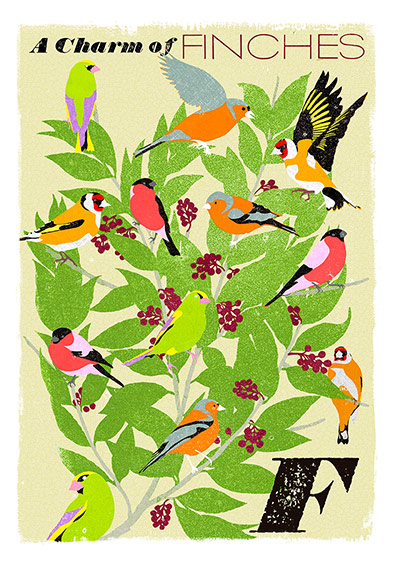 F is for finches
From Woop Studios
Published by Chronicle Books
Also, as long as we are talking about ABC books, could someone please publish this one?